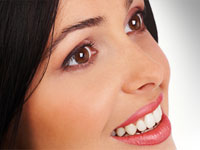 There are a few different methods of bleaching your teeth, one of the most common is in-office laser bleaching system. This method enjoys wide popularity because the effects will be noticeable immediately after treatment.
You can also opt for at-home treatment options, as long as these are used under the supervision of Dr. Gold, however the effects will take much longer to become noticeable. Some of these will work in 2 weeks, while others take up to six weeks. You can discuss your options with Dr. Gold when you schedule an appointment with us.
It is important to talk to Dr. Gold before going ahead with any tooth whitening treatment as certain options may be better for certain types of stain. Contact Unique Dental Care in Bayside today at (855) 452-7596.